Fundraising Support for a Children's Hospital & Research Institute
Seattle Children's Hospital and Research Institute rely heavily on private philanthropy to provide care for families who are unable to pay for it, and to fuel research to improve pediatric care. Since 2011, we have worked closely with Seattle Children's to support fundraising initiatives and campaigns that have raised more than $1 billion for care and research.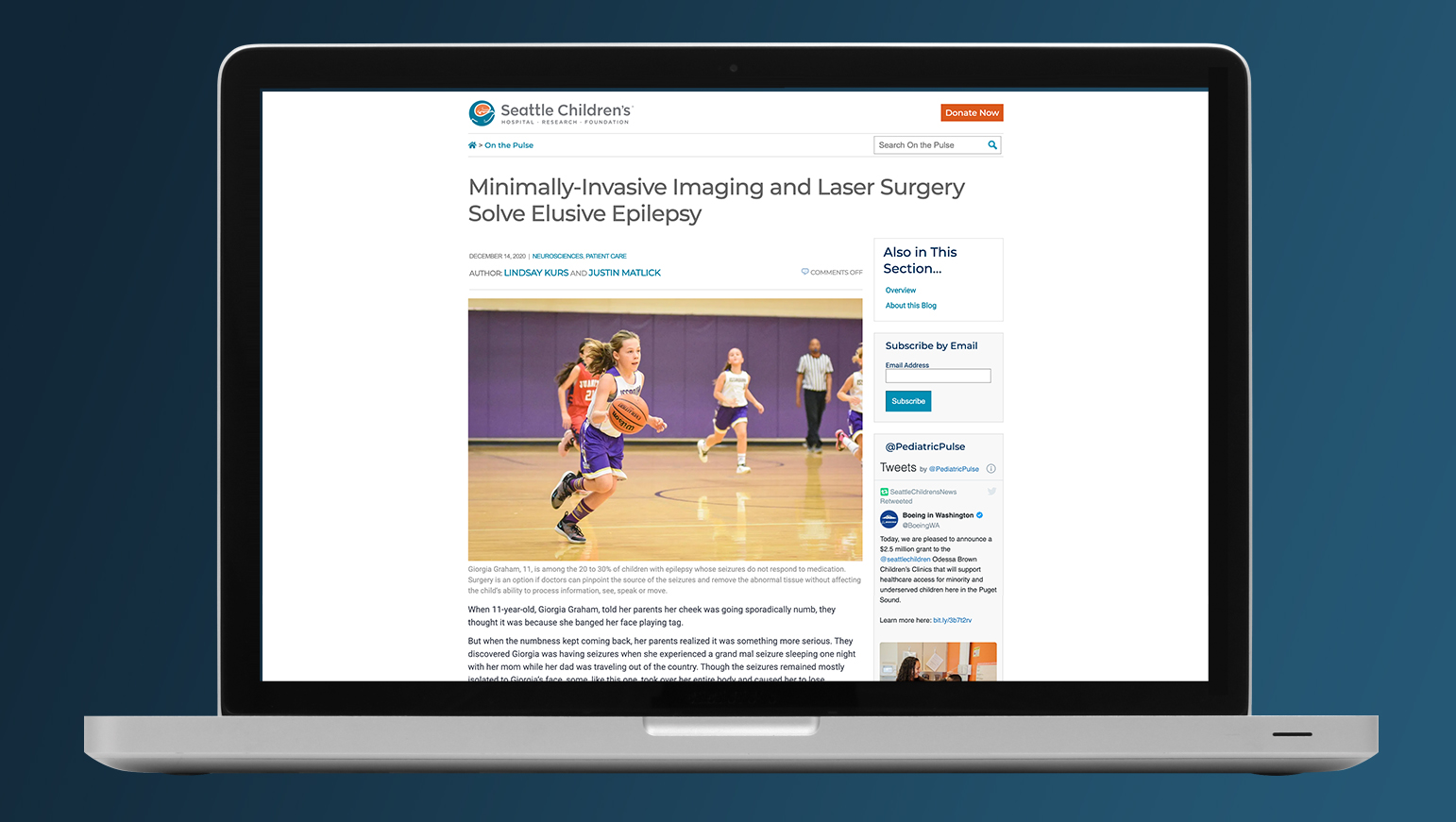 We have provided a broad range of support, including:
Creating messaging guidelines to coordinate how Seattle Children's speaks to core audiences about cell therapies and other advances.
Working with fundraisers to craft cases for support for things like an innovative new brain research center.
Writing stewardship reports (ranging from 4 to 40 pages) that inform donors about progress in clinics and research areas, including cancer care and research, the Seattle Children's Heart Center and the Seattle Children's Autism Center.
Writing patient and donor stories that showcase how philanthropy improves real-world care.
200+ patient and donor stories published across digital and print channels
100+ stewardship reports that have been distributed to thousands of Seattle Children's donors
20+ feature articles in Seattle Children's print magazine
Contributing to campaigns that have raised more than $1 billion dollars and transformed the lives of thousands of children nationwide