Launching a Physician-Facing Blog for a Cancer Center
Seattle Cancer Care Alliance (SCCA) was ranked as the nation's 9th best cancer hospital by U.S. News & World Report in 2020-21. They asked us to offer strategic input and create content for a new, provider-facing blog that aims to support referrals and inform external oncologists about key clinical trials, advances and services at SCCA.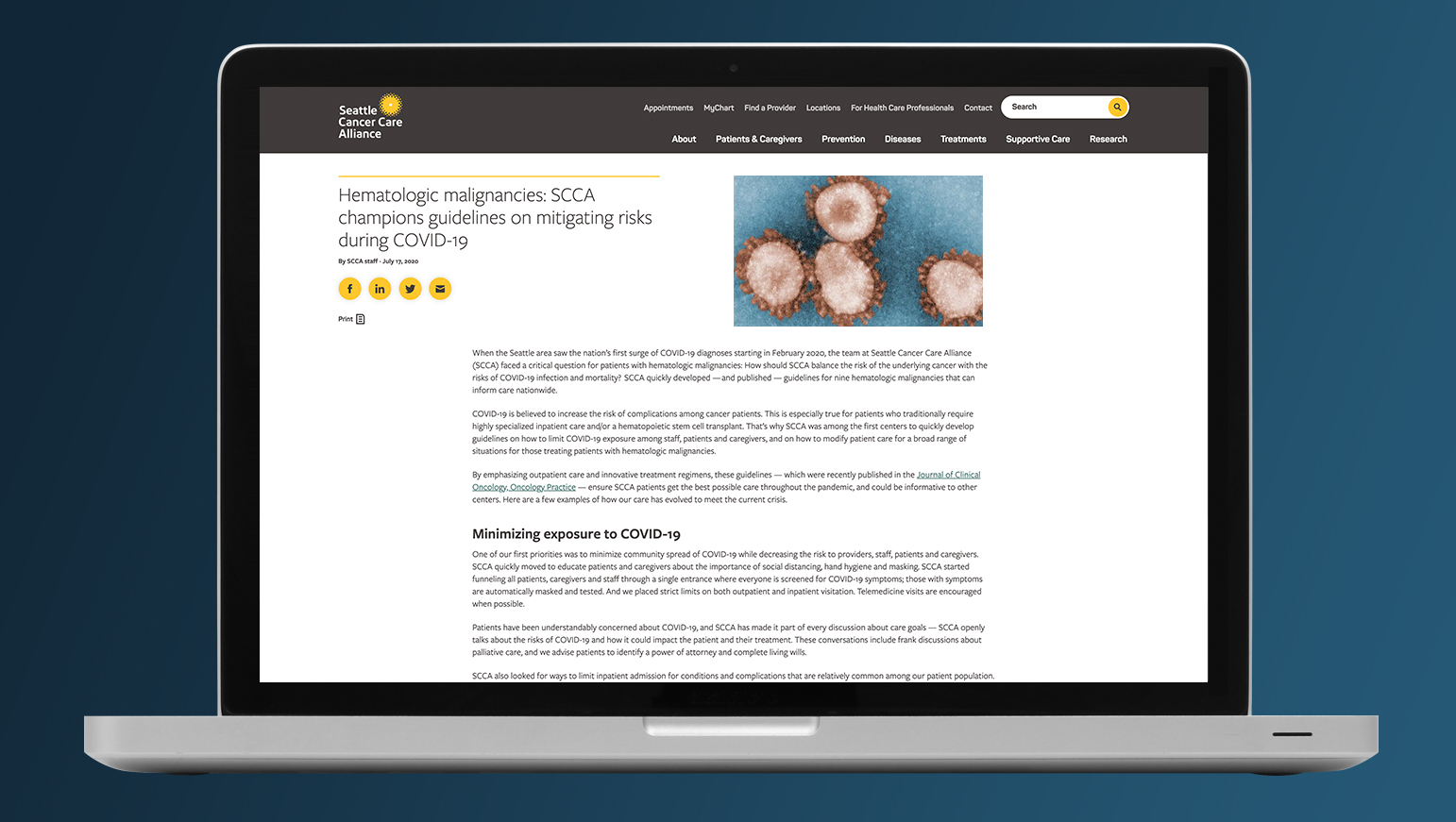 We worked with SCCA to define the blog's audience, goals and storytelling tactics. We also connected them with our email service provider and advised them on Doximity strategy. Then we interviewed SCCA physician-researchers about key advances and offerings, including new CAR T-cell therapies and clinical trials for sarcoma and multiple myeloma. We created an initial batch of content to launch the blog and an associated e-newsletter, and have continued writing content.
The blog quickly grew into an essential outlet for SCCA to support its physician outreach team during the COVID-19 pandemic. Results include:
Unique page views and time on page have consistently grown since launch.
The associated e-newsletter regularly outperforms industry standards, with open rates that regularly exceed 13% and click rates above 7% for individual stories.
Increased awareness of and referrals to SCCA clinics and services, including its new Thoracic Oncology Multidisciplinary Clinic and rapid e-consult service for hepato-pancreato-biliary cancers.