Executing a 2000+ Page Website Overhaul
Children's Health is home to Children's Medical Center Dallas and is the nation's 8th-largest pediatric healthcare system. They asked us to be the lead content team on a three-year, 2000+ page overhaul of their consumer-facing web pages. These include pages that define core service lines, clinics and programs, as well as pages that describe specific conditions and treatments.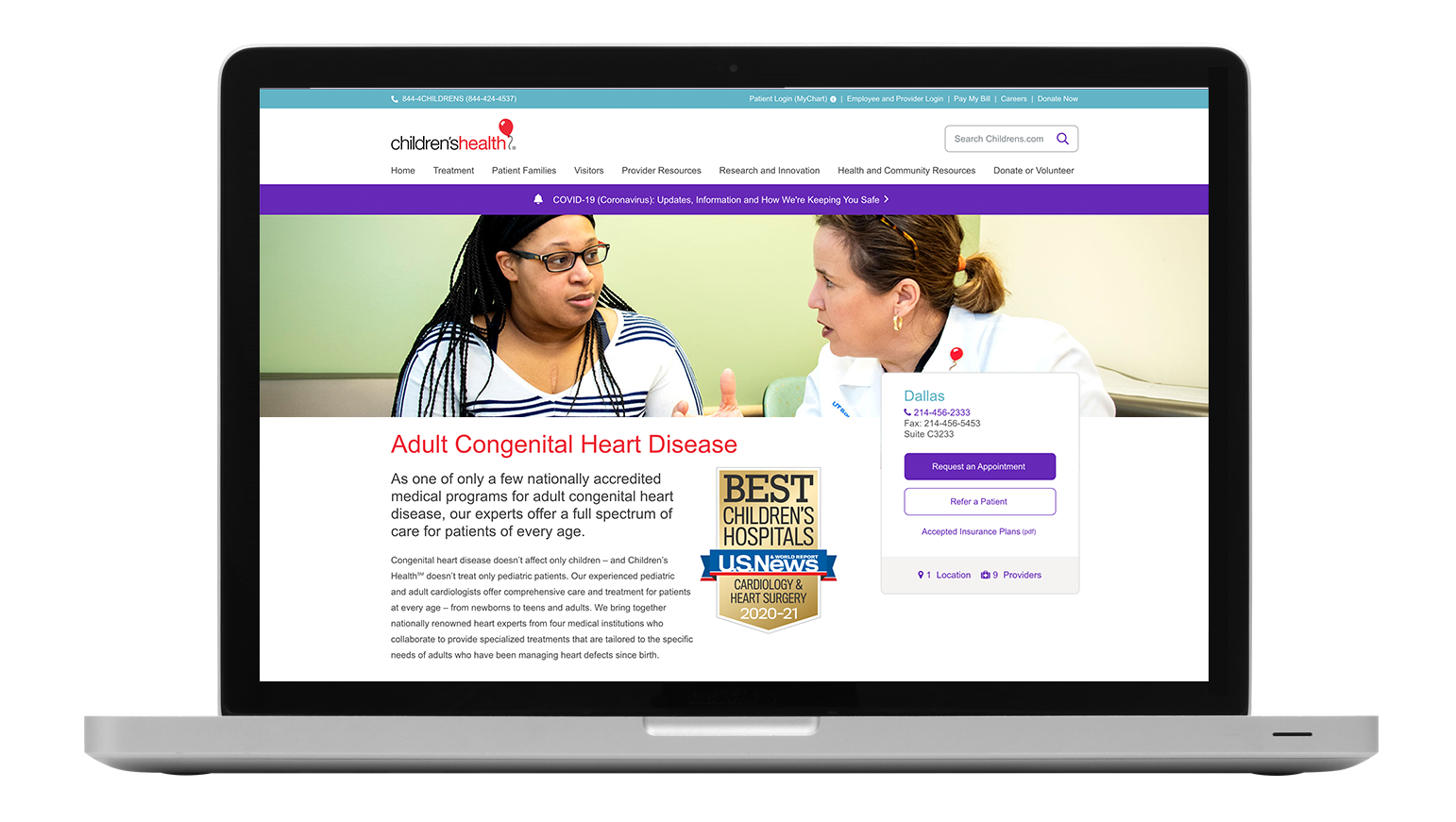 We worked closely with the Children's Health marketing and digital teams, and their SEO agency (Seer Interactive), to define a project plan that enables seamless collaboration. Then we:
Established a project management infrastructure and assigned a project manager to guide the project.
Created comprehensive content templates and voice/tone guidelines to ensure that all content is consistent and requires minimal editing.
Worked with Children's Health and its physician leaders to define goals and differentiators for individual service lines.
Scheduled, coordinated and conducted interviews with hundreds of physicians.
Drafted content that captures Children's Health differentiators and follows guidance from Seer and/or our own SEO research.
Guided content through review by the Children's Health marketing team and the physicians.
Submitted content to the digital team for publication.
The pages started going live in 2021. Initial results show significant increases in organic traffic, unique visitors, time on page and clicks to additional pages – all signs that the revamped content is helping Children's Health reach more patients and inspire more visits. As the project continues, we are constantly working in tandem with Children's Health and Seer to evaluate results and adjust tactics as needed.